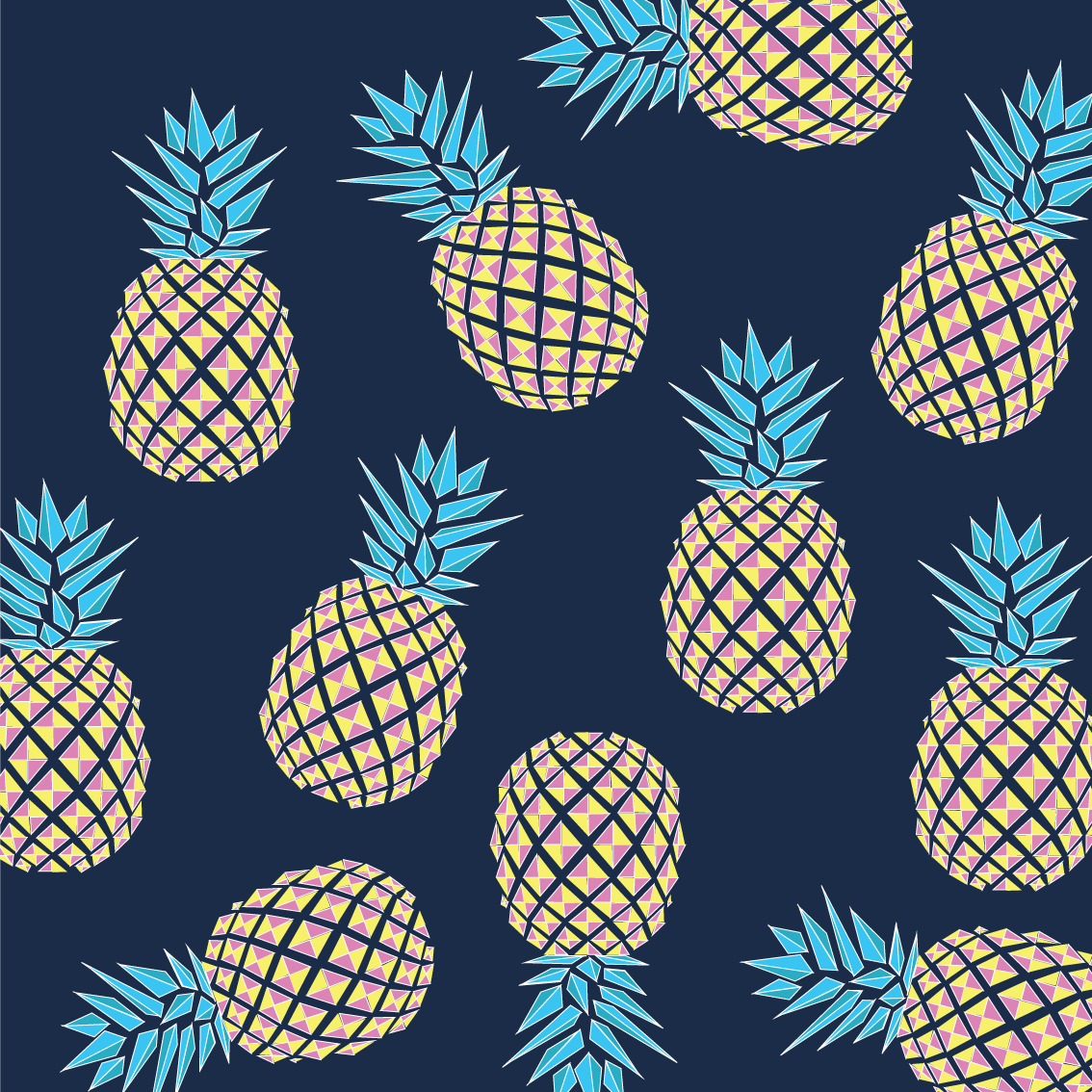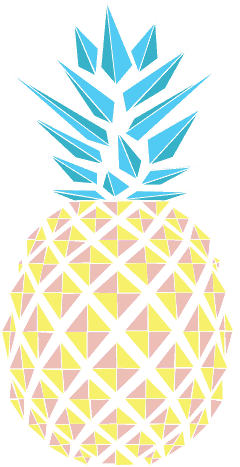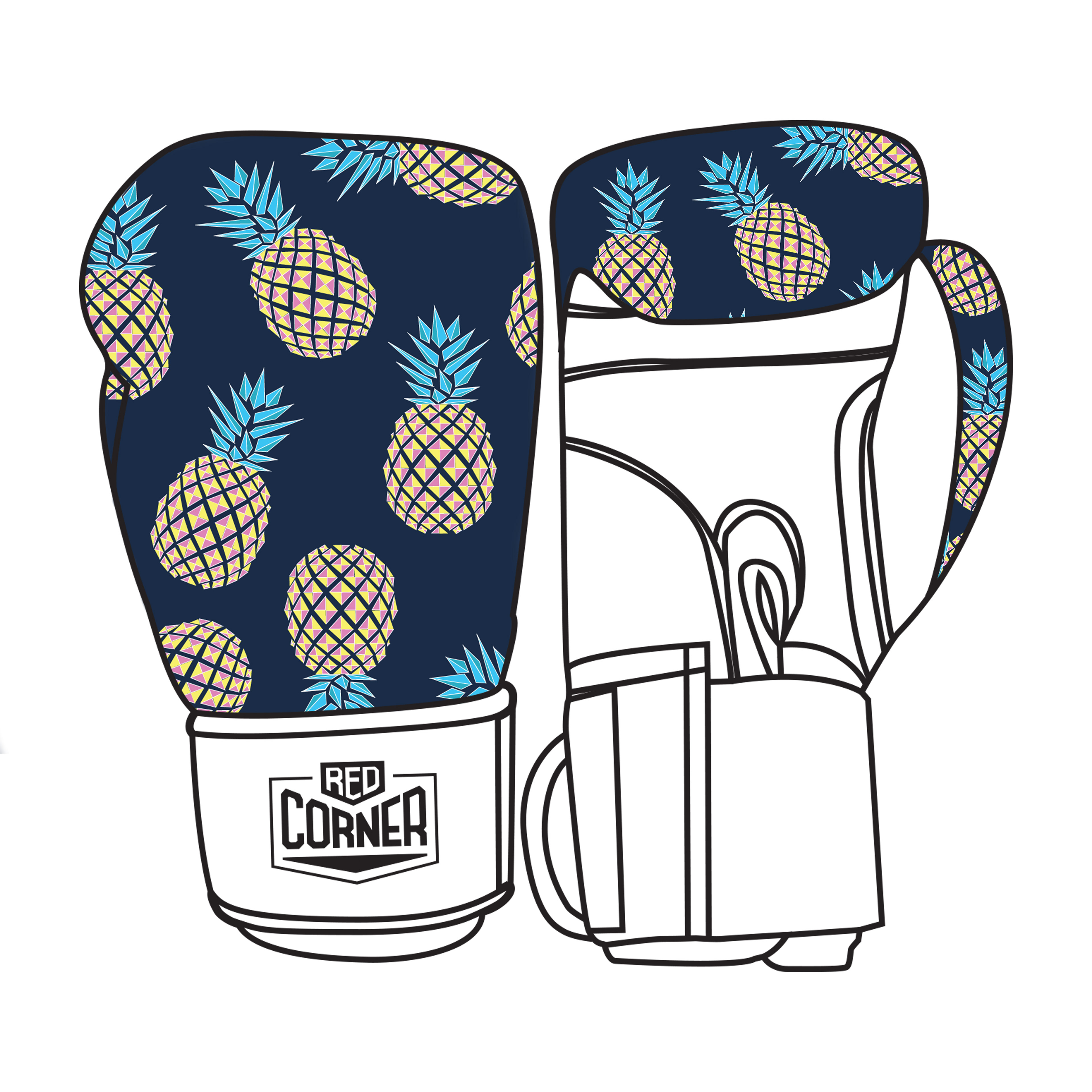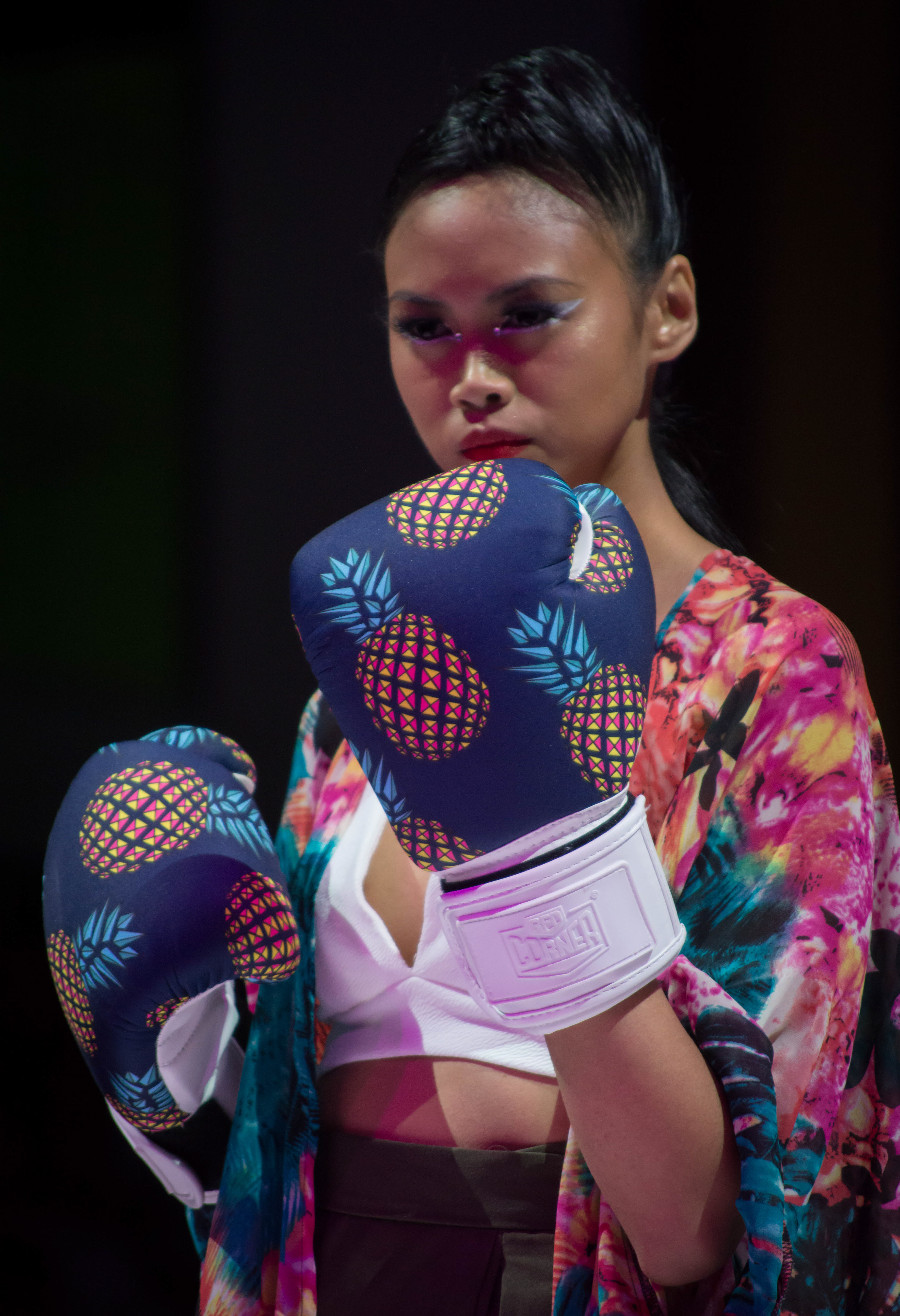 The Pineapple Design concept
After noticing a wide range of tropical pattens coming into stores. I started off with working on a pattern using pears, after a number of attempts I moved onto tropical trees and flowers which were starting to work but the idea of a fruit patten was strongly stuck in my head. Trying with the pears again and then having it go pear-shaped, I moved onto creating a geometric pineapple. From here I created nine variations of the pineapple, however it was the navy blue, fluorescent pink, yellow, green and blue design that was a hit. 

How did it get from a uni assignment to the runway? In our first semester this year Red Corner Boxing came to the University of Canberra seeking new design concepts for their Silver Series. They wanted students to come up with unique concepts for their boxing gloves (for women, men and kids) and over all packaging. I was selected to be an intern to help with new design concepts for The Silver Series and for this years FASHFEST event.
Red Corner Boxing - Fits You. A fitness boxing brand that is becoming popular in more ways than one. Their focus is to provide a large variety of boxing gloves, focus pads and punch mits that are customised gender t and fashion forward designs.
Their aim is to create a larger appeal of fitness boxing to women. By doing so, they are breaking down stereotypes and redefining fitness boxing as a fun, empowering activity. In doing so, they are providing exciting products that are fashionable. Red Corner are the first to be focusing on women and women's hand shapes. They want to be more fashion forward to differentiate themselves from boxing as a contact sport.

My aim was to create designs to suit a range of women, I wanted to incorporate geometric pattens as they were becoming more popular in fashion and homewares. Keeping in mind that Red Corner Boxing market their products to women who want to look fashionable while working out, I went with colours that were popular in womens activewear.