This university project focused on creating graphic design strategies for a global audience. From an in-depth research report focusing on a refugee cultural group that come to Australia, I designed an information pack tailored to suit the cultural group. Designed for refugees with limited English, the concept of the layout is to be informative in a simplistic manner.
Items created: Three booklets - one containing a fold out map of Woden Valley.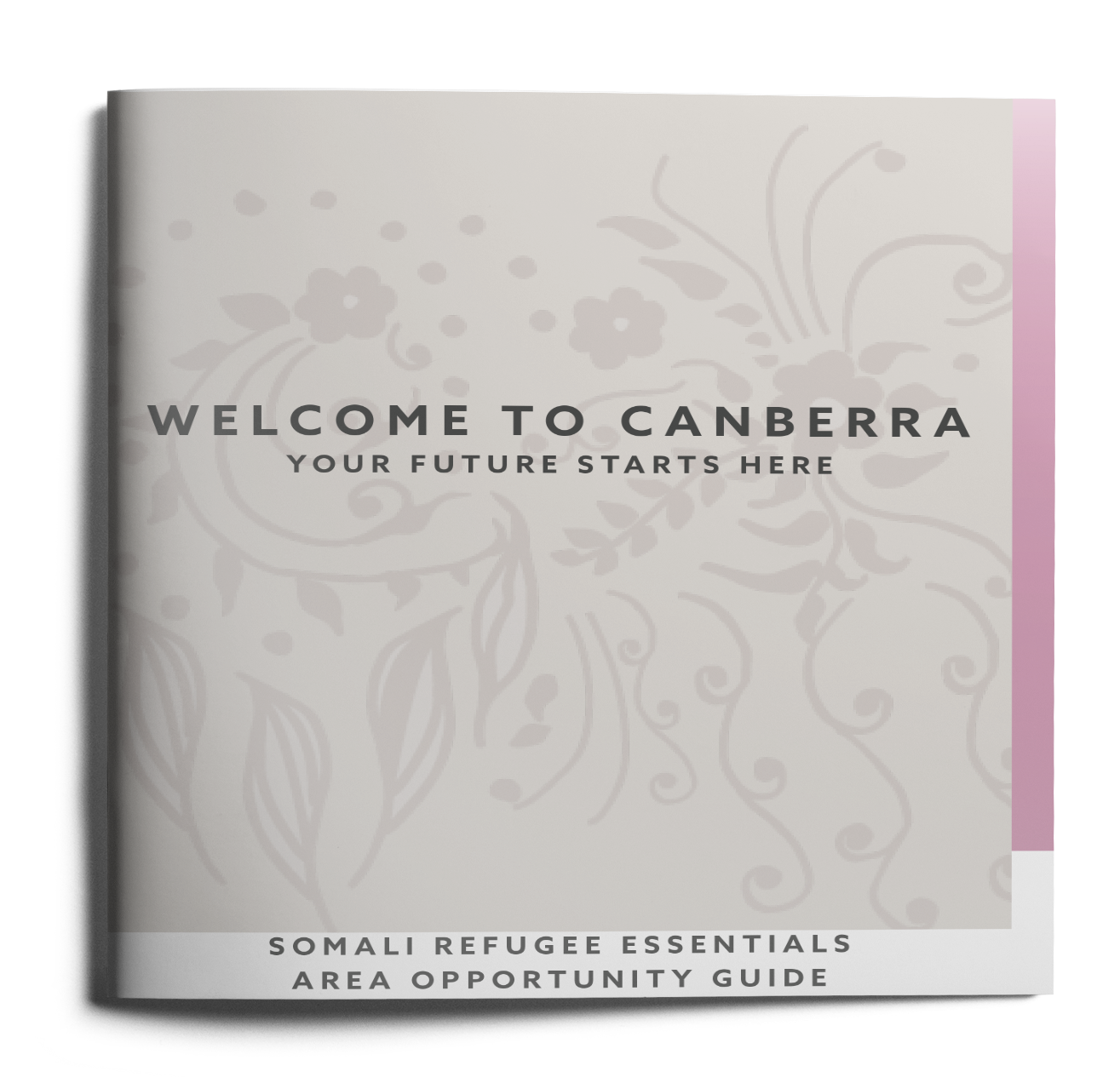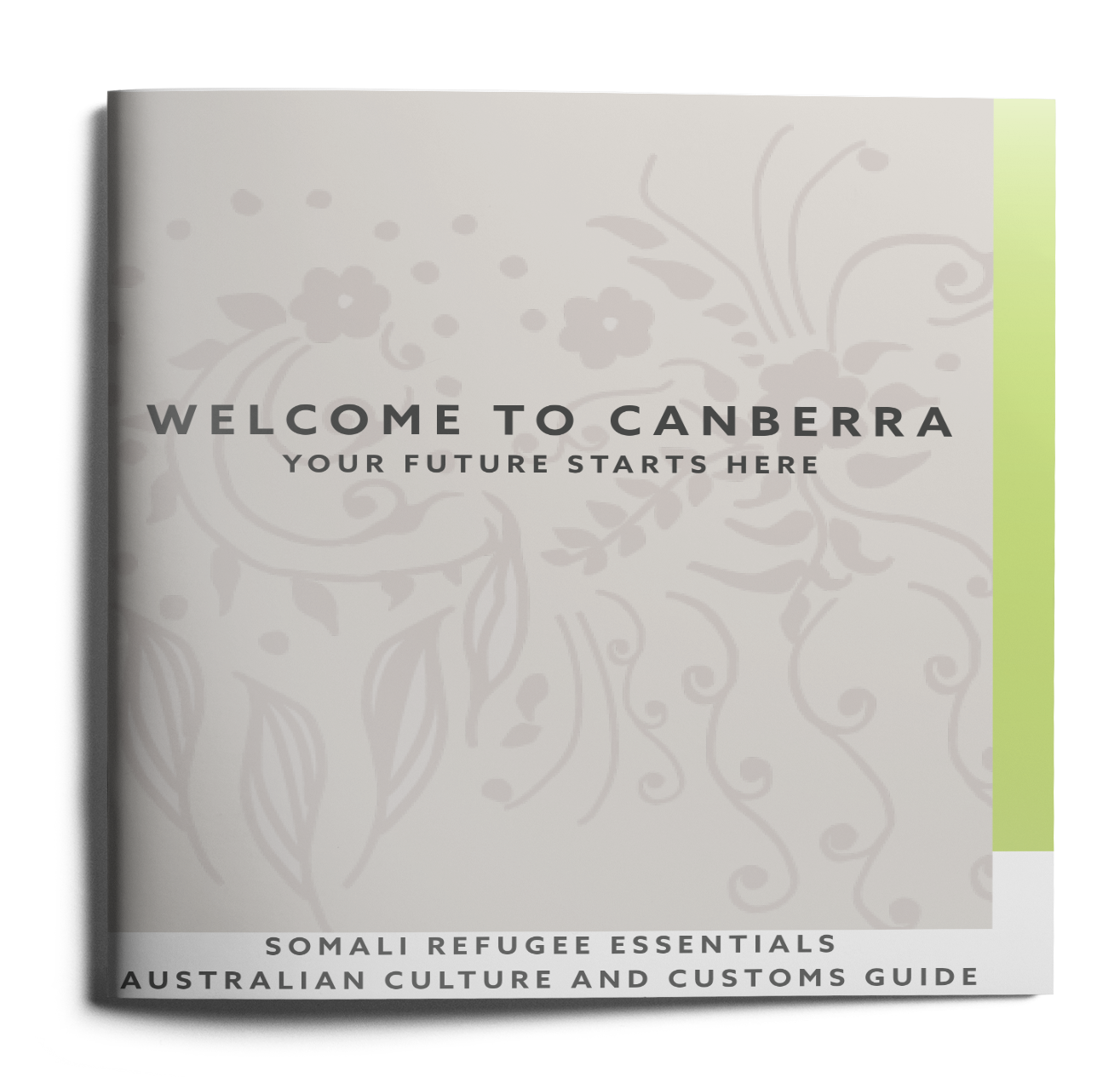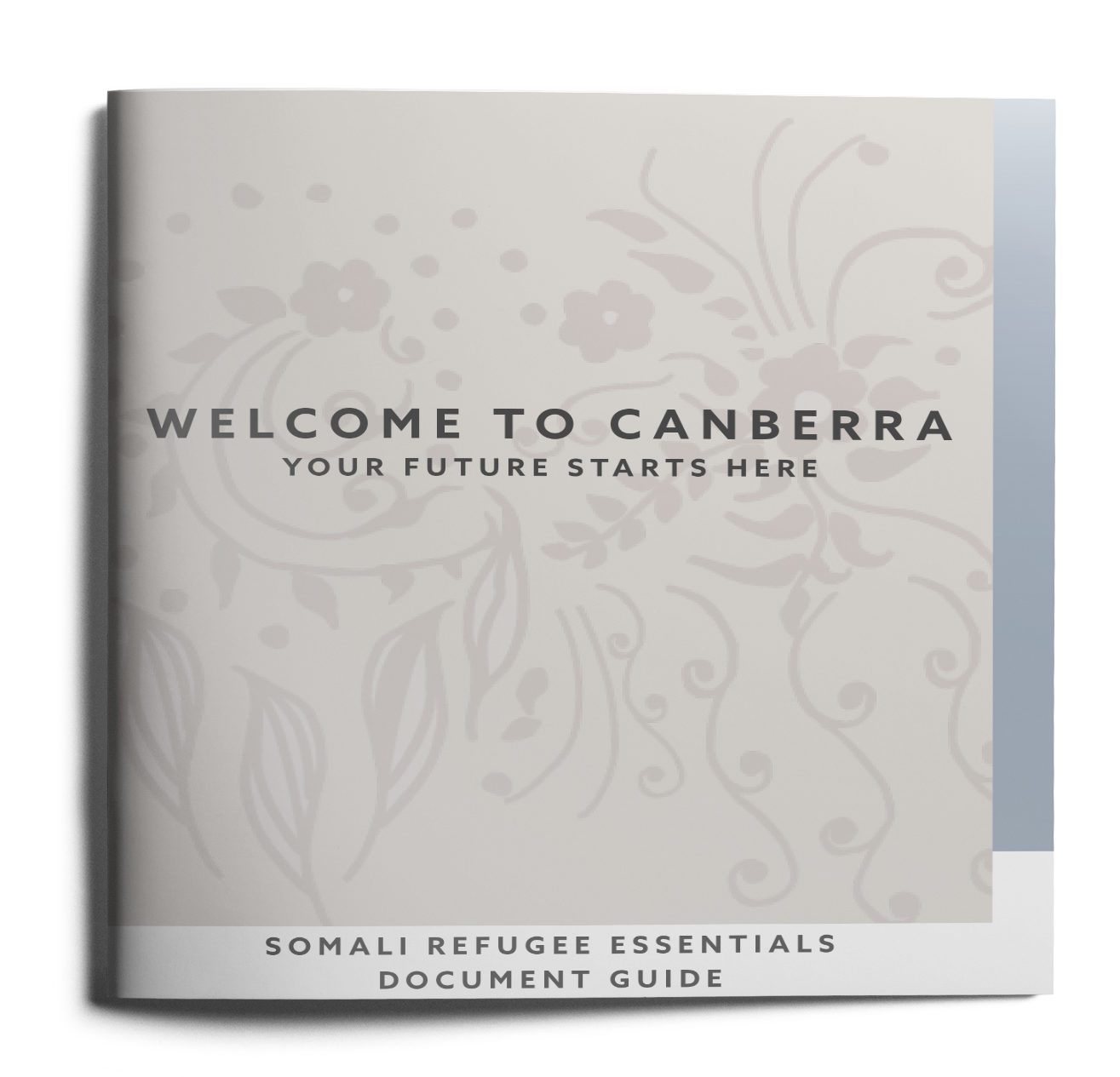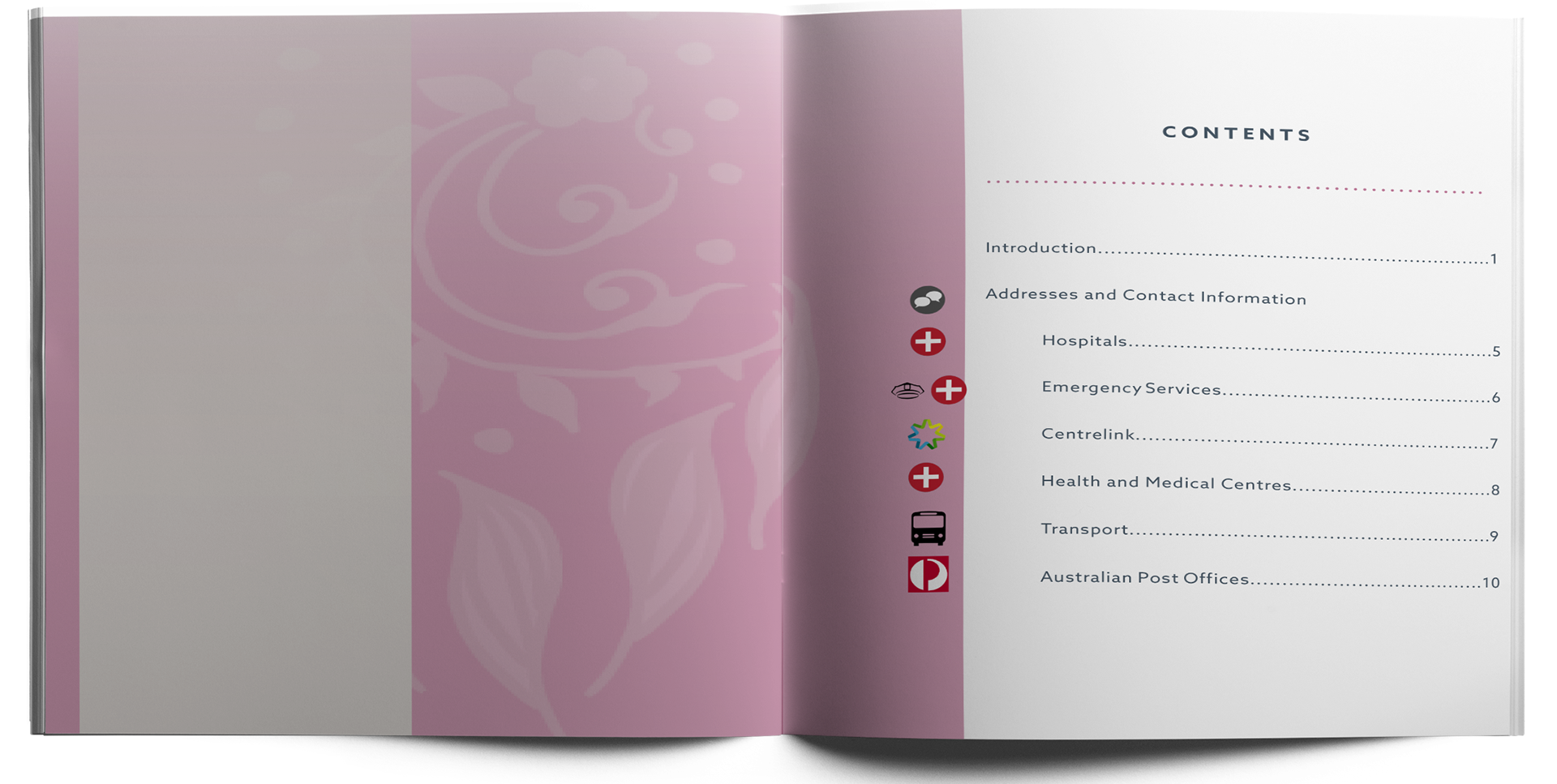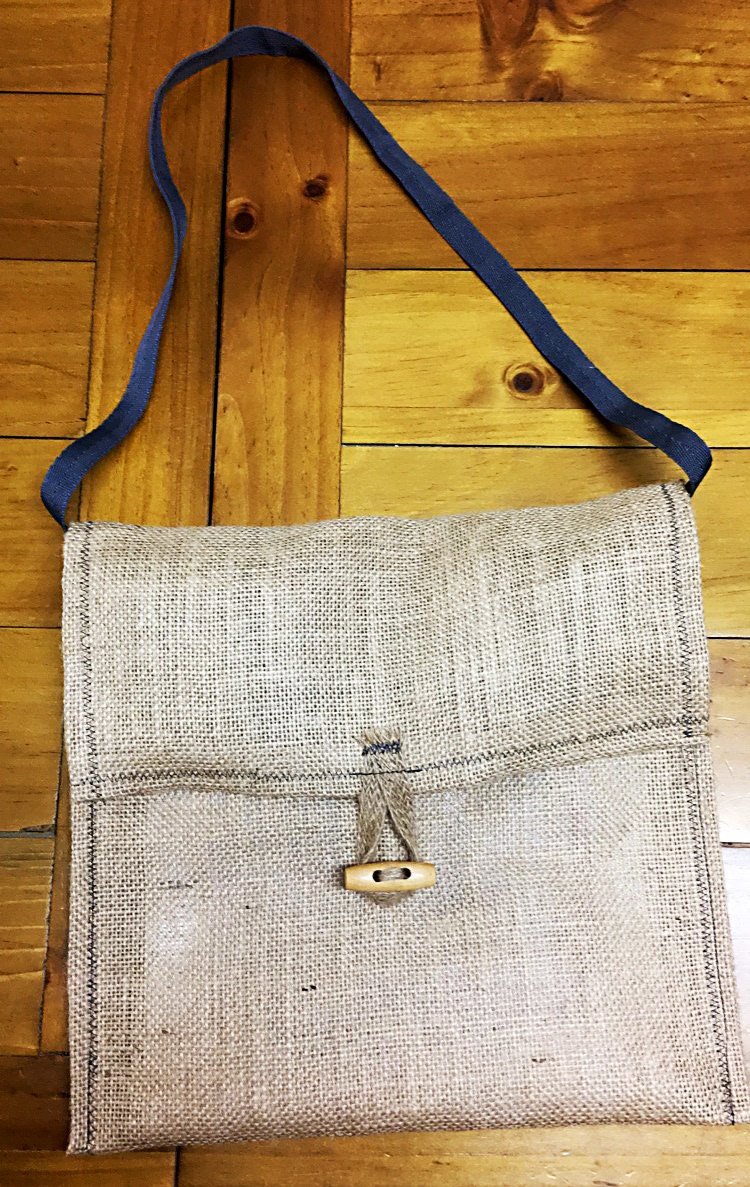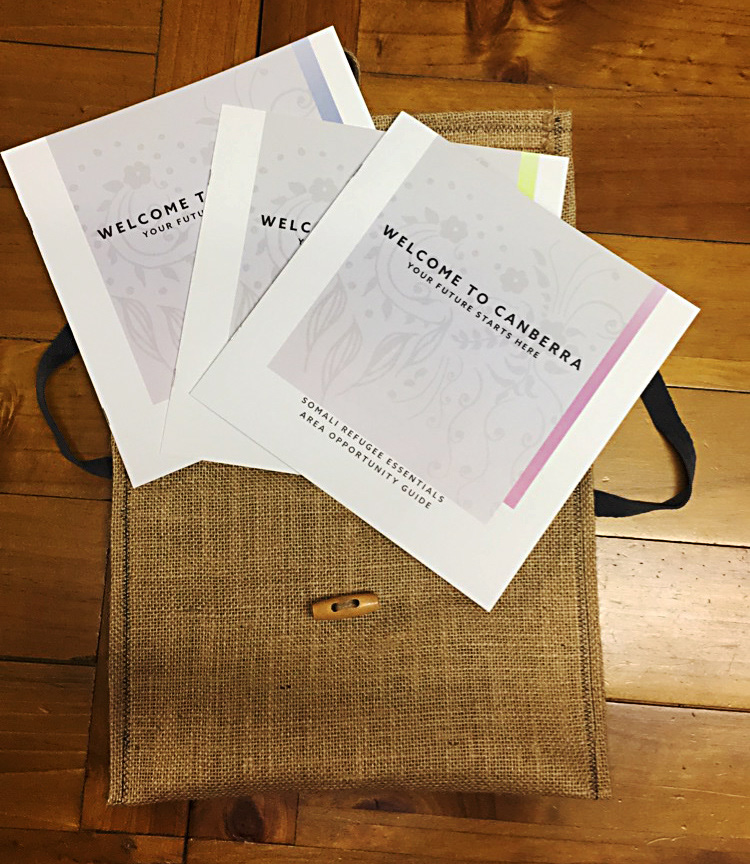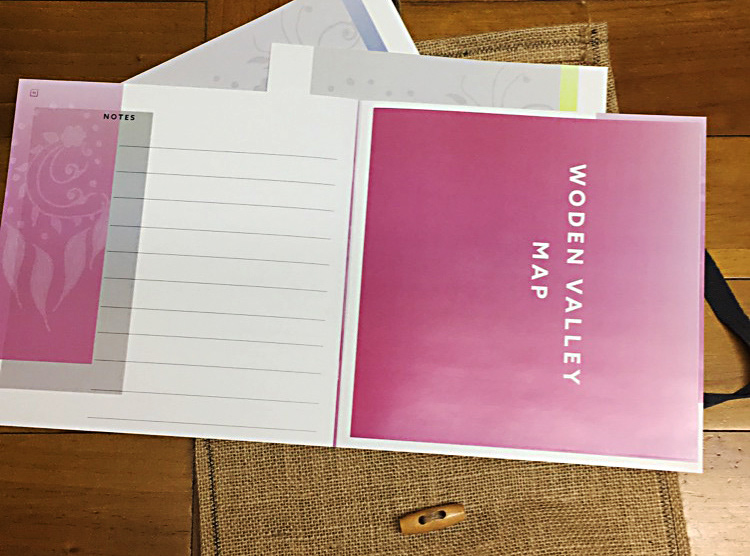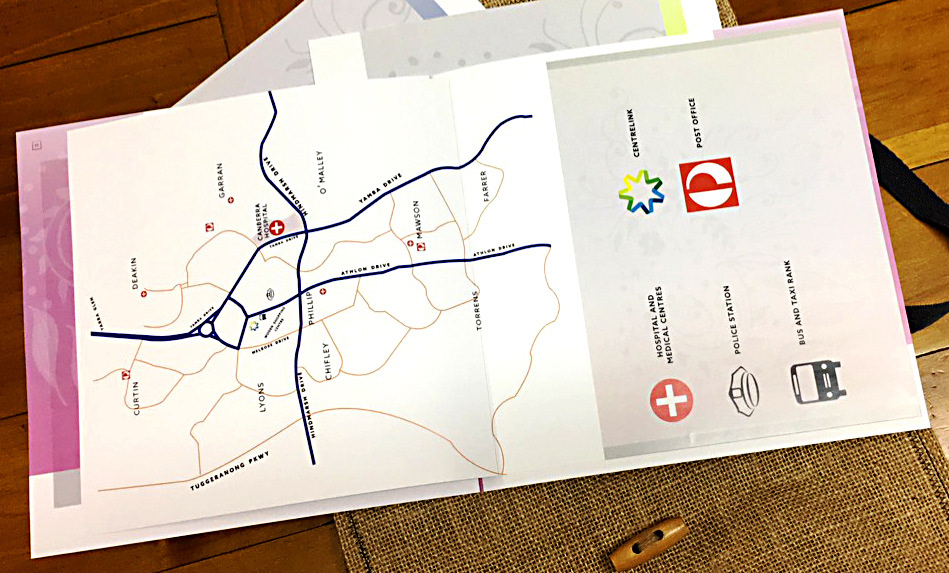 The Pack includes three booklets which contain separate information and colours but I have combined them by having the same henna illustration - because henna is part of the Somali culture and is common in Australia, and the same layout and typeface are used to make it easier for them to navigate, I have also allowed enough space for the translation of languages to be added in. The information pack is carried in a handmade hessian bag with a strap and a toggle to keep the bag closed.
Document Guide - identifying important documents needed for daily life in Australia, with explanations of their use.
Area Opportunity Guide (Canberra) - identifying unique characteristics (ie. climate) and show a
visual representation of that area's resources (ie. hospitals, job opportunities, transport options, etc.).
Australian Cultural Customs Guide -  Identifying important social customs in Australia and explain their significance/difference in relation to customs unique to the chosen cultural group.